Team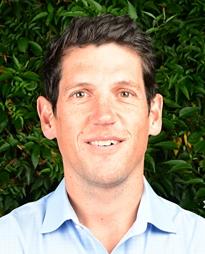 Chad Lencioni
President & CEO
Co-owner of Lencioni Construction with his father Gary, Chad was literally raised in the business of home building. Starting out as a laborer and rising through the ranks to carpenter, assistant project manager, project manager and now co-owner, Chad uses his abundant experience in the field to inspire his teams to achieve the best possible results in their work. He takes great pleasure in collaborating with his clients to ensure they end up in the home of their dreams. On weekends, you'll find him spending time with his wife and two boys, having fun on two wheels, or just enjoying the outdoors. Chad holds a BS in Business Administration Finance from the University of Colorado, Boulder.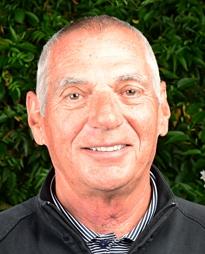 Gary Lencioni
Founder
Upon graduating from San Jose State University in 1970 with a degree in aeronautical engineering and business, Gary found there were no available jobs in his field. Therefore, he decided to give his passion for construction a try. He bought a spec home, renovated it in what would become his signature style, and sold it at a profit. Then he repeated the process. It wasn't long before Gary's homes gained the attention of perspective customers who wanted him to build their homes from the ground up. This led to the incorporation of Lencioni Construction Company in 1980. More than forty years later, Gary remains as passionate about the construction business as he was in the 1970's. He believes that Lencioni Construction Company's  success is driven by hard work, a commitment to quality and customer service, and most of all, delivering homes that exceed all of his clients' expectations.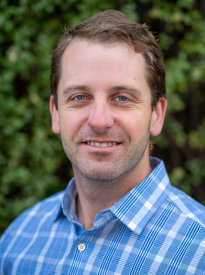 Scott Allen
Director of Operations
With a passion for woodworking from a young age, Scott began his construction career in high school as a carpenter. Later, he earned a Construction Management degree from Cal Poly in San Luis Obispo, continuing his family's four-generation residential construction history on the SF Peninsula.  Since joining Lencioni in 2013, Scott has been dedicated to fostering collaborative client relationships, delivering exceptional builds within budget and on schedule. Outside of work, Scott lives in Burlingame with his wife and two children, spending his free time working on classic cars and remodeling his home.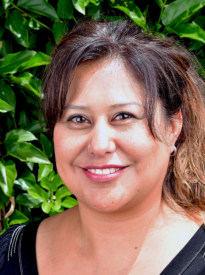 Cynthia Oatman
Project Manager
Cynthia began her career in the construction industry when in high school. She earned a certificate in Residential Construction Management back in 2005 and has since spent her time playing an integral role in project management. Her dedication, attention to detail and ability to multi-task are some of the factors that have made Cynthia successful over the years. In her free time, she enjoys spending time at home with her family and working in the garden.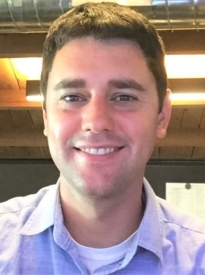 Peter Raleigh
Project Manager
Peter began his career in construction in Rhode Island as a painter and rough carpenter building and remodeling high-end residential homes. Upon graduating from the University of Rhode Island, he relocated to Washington, D.C. where he managed the remodeling of high-end apartment buildings. Before joining Lencioni, Peter spent 6 years successfully managing high-end custom residential construction projects in the Bay Area for homes ranging from 2,500-25,000 sq.ft. Peter enjoys the challenge of custom residential construction and contributing to the process of building projects that are unique. As a transplant to the Bay Area, Peter enjoys exploring the entire state by camping and hiking as often as possible with family and friends.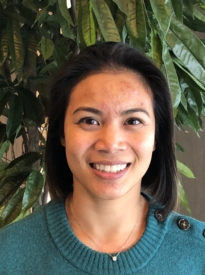 Janette Mae Gonzales
Project Manager
Janette joins our team with 8 years of experience working in custom residential work around the Peninsula and San Francisco. She worked briefly as a Design Engineer for custom homes and as a supportive role in large federal funded construction projects. Janette identified her interests in both prior positions and focused on working in custom residential construction. Her attention to detail and willingness to engage in all facets from pre-construction to close-out are strong traits she brings to a project of any magnitude. On her off days, Janette spends time with family and friends, often trying out a new place or enjoying a fun adventure with them.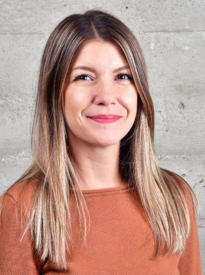 Sandra Correia
Project Manager
Sandra began her career in commercial construction where she worked for a General Contractor on multiple high-profile projects. Starting out as an Administrative Assistant, she has worked her way up to her current roll and looks forward to continuing to learn and grown in the Residential field. Sandra found her way into residential construction through her interest in custom homes and interior design. Sandra's desire to learn and ability to adapt has set her up for success. In her free time, she enjoys hiking along the coast, camping with friends, listening to live music, and attending sporting events.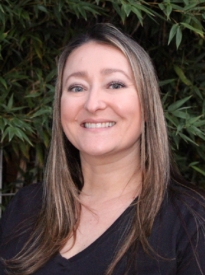 Michelle Verni-Martinez
Project Engineer
The daughter of a Bay Area family-owned and operated asphalt business, Michelle began her construction career in 2013. It was her love for interior design and desire to be more connected to the client that led her to the custom home building industry in 2015, where her strengths in managing project efficiencies and budgets were recognized. Michelle values being on the Lencioni Construction team where her role and strong work ethic are integrated to provide outstanding service. In her spare time, she enjoys boating on the lake with her husband and kids, wine tasting with friends, listening to live music and finds herself most weekends watching her kids play sports. Michelle holds a bachelor's degree in Health Science from San Jose State University.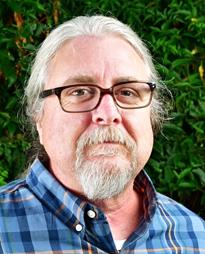 Mark Crawford
Superintendent
Mark has worked in the Bay Area's high-end residential construction industry for almost 30 years, getting his start as an apprentice. His work includes several new, architecturally significant, estates, as well as historical restorations. Mark is a true team leader. He combines his years of experience with an eagerness to implement new products, methods and technologies to enable the successful completion or his projects. He loves the Bay Area and the many interesting people it attracts.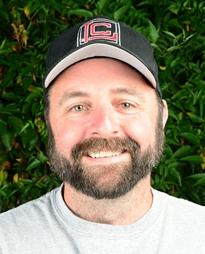 Andy Decker
Superintendent
Andy got his start in construction working as a carpenter while studying project management at CSU Chico. Known for running an efficient jobsite, Andy skillfully coordinates tradesmen and his own staff to keep his projects on time and on budget, all while maintaining Lencioni's highest quality standards.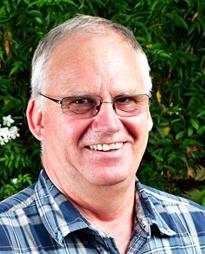 Joe Domier
Superintendent
Joe's well-rounded knowledge of construction is the result of the 20 years he spent on the job with his dad. Together they worked on everything from custom homes to commercial and industrial buildings. He prides himself on his meticulous attention to detailand responsiveness to his client's needs. His passions include fishing, hiking, trail running, and the San Jose Sharks.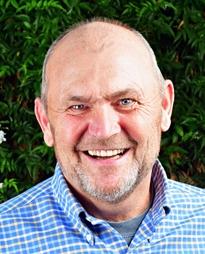 Mike Donath
Superintendent
Mike's career in construction spans more than 40 years. He joined Lencioni as a carpenter in 1982, and now is one of our most experienced Superintendents. Mike is a great manager, with a knack for bringing all parties involved on a project together for a smooth, successful collaboration. Not just a job, construction is also one of his favorite hobbies, in addition to golf, kayaking, fishing, and watching the Giants.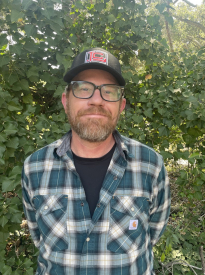 Joshua Ebersole
Superintendent
Josh came to Lencioni with over 20 years of construction experience both working for other builders and himself as a contractor.  He enjoys all aspects of construction from early excavation to having a level V wall that looks straight and lump free in the harshest afternoon light. Josh has spent most of his life in the Bay Area being born in SF, and lives with his family and 3 rescue dogs.  They enjoy exploring their neighborhood with long walks, street food, and dreaming of train travel around the world.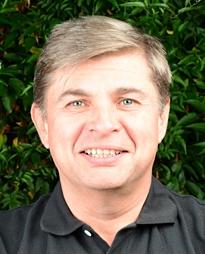 Max Kogan
Superintendent
A native of Ukraine, Max began his construction career as a carpenter in 1985, after earning a degree in architecture. He joined Lencioni as a Superintendent in 2004. Max aims for perfection on every project he is given, with a commitment to always deliver on schedule and on budget. As his boss, Chad says, "No one can drive a schedule like Max."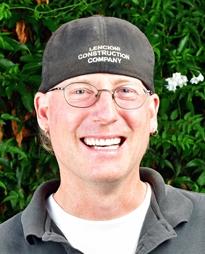 Jeff Pauley
Superintendent
A veteran of the Bay Area construction industry, Jeff joined Lencioni as a foreman in 2003. Adept at managing the finest details with the utmost professionalism, he likens his job to being a pinch hitter or closing pitcher – brought in to bring his projects to successful completion. He is proud of his work and truly loves what he does. Jeff is also a huge music fan, and enjoys seeing live shows at any of the many unique venues around the Bay Area.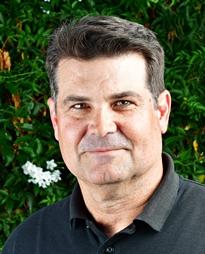 Richard Popejoy
Superintendent
Richard joined Lencioni in 2014, bringing with him an abundance of experience in the industry. His roots in carpentry give him a deep appreciation for the complexity and finish level of the details that are the hallmarks of our projects. His favorite part of his job is seeing the houses he builds become homes once the customers have moved in. A native of the South Bay, his time off is filled with family, kids, sports, and a Great Dane.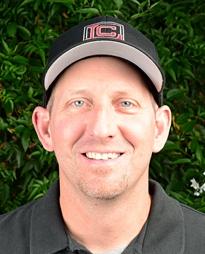 Tony Victorino
Superintendent
For nearly 15 years, Tony and his crew have been the driving force behind some of the most beautifully constructed homes in the Bay Area. As superintendent and working foreman, Tony oversees and collaborates with his team to bring custom construction details to life, while ensuring all work meets our high standards. In his free time, he enjoys camping, being outdoors, and spending time with his family.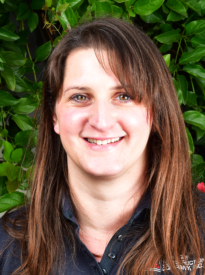 Lisa Volpe
Superintendent
Construction has always been part of Lisa's life, from working in her family's construction business as a teenager, to obtaining a degree in Architecture and Construction Management, and now as a Superintendent working on high-end custom homes for more than a decade. While managing the day-to-day operations at the job site continually provides her with interesting challenges, she says it's hard to beat the thrill of turning a finished home over to an ecstatic client.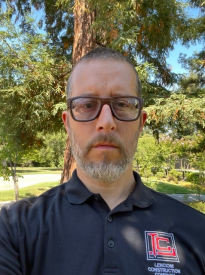 Luke Windram
Superintendent
Luke comes to Lencioni from the Midwest.  He brings 20+ years of hands on construction experience to the company.  He progressed from Carpenter to Superintendent and has worked on everything from remodels to large multi-family buildings.  Luke initially earned a BA in Finance, but was quickly drawn to construction – there aren't a lot of careers that provide such a tangible result at the end of the day.  In his spare time, Luke enjoys biking and spending time with family.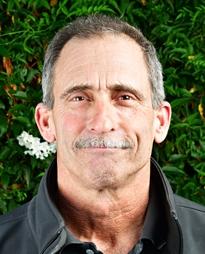 Mike Zinnanti
Superintendent
Mike has deep roots in the construction business – he's been "hands on and feet in" for more than 36 years. Getting his start as as a carpenter and eventual journeyman, he has risen through the ranks to his present role as Superintendent. Mike prides himself on his collaborations with customers and subcontractors to achieve the highest quality results, and takes a great deal of satisfaction from seeing his clients happy in their fine new homes. When he's not on the job, you'll find him unwinding on the golf course.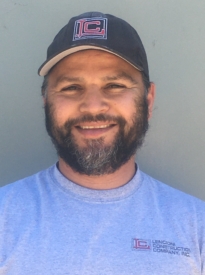 Oscar Aguilar
Foreman
As Lencioni's Master Carpenter and Cabinetmaker, Oscar brings his 25 years of experience and produces impeccable detail and craftsmanship.  Oscar's passion for his work is showcased as exquisite finished millwork on Lencioni projects.  Oscar's passion is 'Anything that has to do with wood.'  During his free time, he enjoys embracing his talent in small wood projects around the house.  Oscar loves to spend time with his wife and daughter making things together.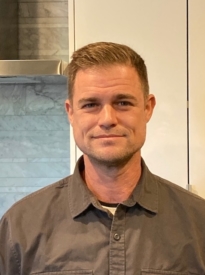 Joshua Lefler
Foreman
Joshua has been building custom homes for over 2 decades. He started off as a framer, then progressed to finish carpentry. Joshua originally worked with Lencioni from 2000 to 2009 and then moved and worked as a foreman/superintendent in San Francisco. He has now returned to our team to build more incredible dream homes.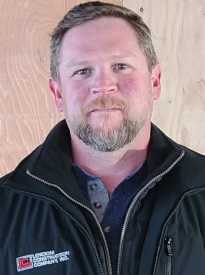 Travis Yarter
Foreman
In 1999 I started building homes with a design/build company based in Mountain View while attending school to become an air mechanic. I soon realized that building homes was what I truly wanted to do and in 2001 I started working for Lencioni Construction because I enjoyed building higher end luxury homes. A great part of building with Lencioni Construction is the satisfaction of working with the best materials and the best people/subcontractors in the residential construction field. The frame to finish carpentry aspect of my job is what I enjoy most, along with being able to be on the job from start date until handing the keys to our clients for their new home. We strive to take care of the homes we build long after the clients have moved in and having happy and satisfied clients are a must when we all live in the same community. I have lived on the Bay Area peninsula my entire life, so it's great to be able to see all the homes we've built over the years. When I'm not working, I enjoy spending family time with my wife and son. Hunting and fishing are always high on my priority list, when I have the time.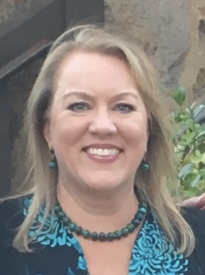 Kelly Lang
Office Manager
Growing up in a construction family, Kelly began her career in the early 90s managing the office for her family's precast concrete supply company in Milpitas. When the company sold in 2000, she decided to switch careers and became a national account manager for high-tech firm in Mt. View. After a few years in high tech, she opted for work in the non-profit sector doing development work for local charities. Now coming full circle, she is delighted to be back in the construction industry with Lencioni Construction helping with administrative duties, ar, ap and any other areas she can help! In her free time she enjoys traveling, watching all the great Bay Area sporting events, spending time with friends and family, and hiking all the coastal trails near her home.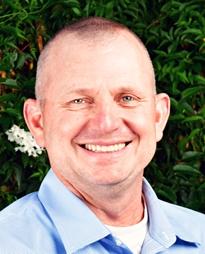 Geza Paulovits
CFO
As CFO, Geza is the backbone of Lencioni Construction Company. A veteran of the construction industry, Geza's experience in accounting and finance and kind, helpful nature keeps our operations running smoothly. He loves spending time outdoors with his wife and two young boys, especially at the ocean or in the mountains.